Uno Penotti White & roasted almonds palm oil free
New!
A delicious creamy White spread made with premium quality ingredients such as sustainable cocoa and cocoa butter from Rainforest Alliance certified farmers, roasted almonds, milk and sunflower oil**.
This product is available in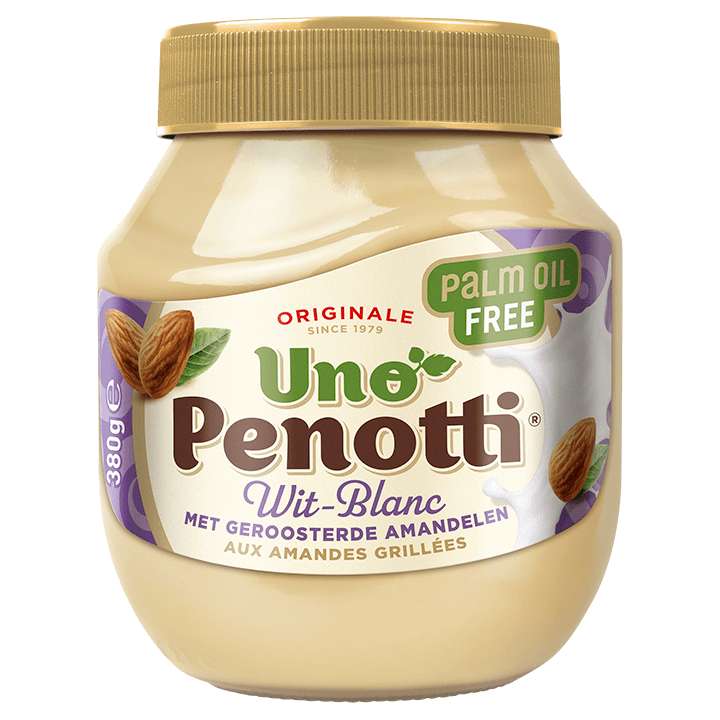 Sugar, sunflower oil**, 6,3% whole milk powder, 6% almonds, cocoa butter*, lactose (milk),  4,7% skimmed milk powder, whey protein (milk), emulsifier (sunflower lecithin**), vanilla extract.
*Rainforest Alliance Certified.
**The conflict in Ukraine is leading to a shortage of sunflower oil. Therefore, for the time being, we have (partially) replaced the ingredient 'sunflower oil' with 'rapeseed oil' and replaced the ingredient 'sunflower lecithin' with 'rapeseed lecithin'.
GMO free, no colours, no preservatives, no artificial flavours.
Contains: milk, hazelnut. May contain other nuts, gluten and soya.
Store in a cool dry place at room temperature.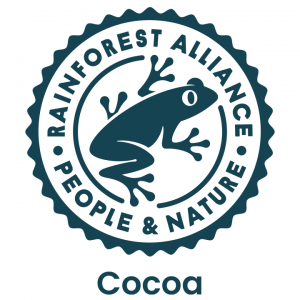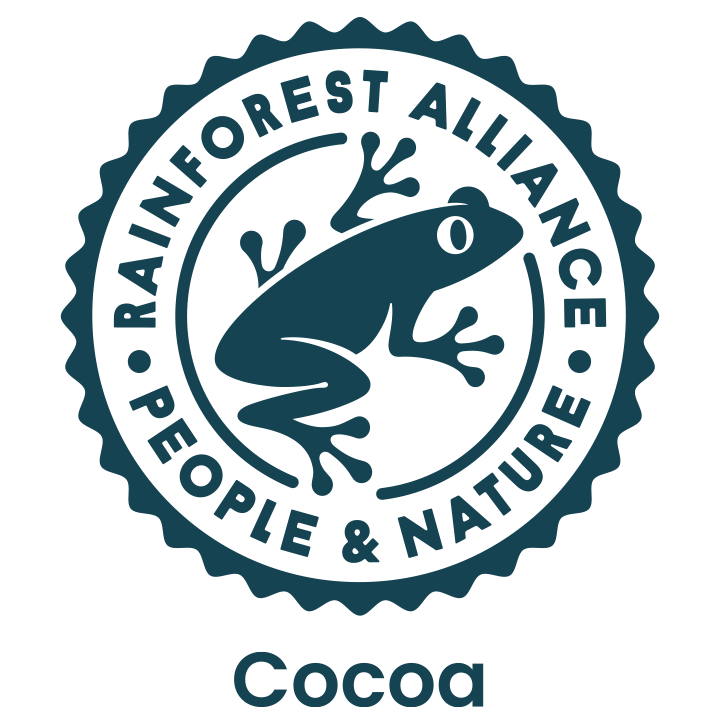 Buy buying Rainforest Alliance certified cocoa we support sustainable farming. More information: ra.org
** RI: Reference intake of an adult (8400 kJ
/2000 kcal).