Since 1970, Duo Penotti has been one of the world's largest chocolate spread brands in the world. Delve into the company's fascinating history…
Since 1970, Penotti has been one of the world's largest chocolate spread companies.  The name Penotti comes from "nocciole" (Italian for hazelnut). Penotti is a leader in innovation and dedicated to developing the best tasting chocolate hazelnut spreads, using only natural ingredients.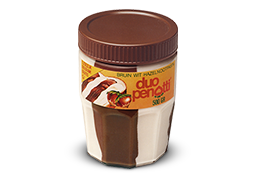 Duo Penotti, the one and only stripy chocolate hazelnut spread
The huge success of this chocolate hazelnut spread did not go unnoticed and other manufacturers quickly followed suit. In 1979 a totally innovative and unrivalled product was launched: a stripy white and brown chocolate hazelnut spread called Duo Penotti. In less than 2 years Duo Penotti became market leader of its category in Holland, outselling peanut butter and jams. Its popularity amongst children made it an everyday household product and Duo Penotti soon became one of the most famous brands. It was also the introduction of the iconic, stylish Duo Penotti jar as we know it today.
Best Advertising Award 'Golden Effie' for Duo Penotti Publicity Campaign
Penotti teamed up with an advertising agency to create the totally unique and innovative commercial with the stripy trousers. This commercial became a huge success and very quickly Duo Penotti became a very well-known product amongst children, teenagers and adults all over Holland. This commercial won the Gouden Effie* and turned Duo Penotti into an iconic brand.
*Gouden Effie: the most recognised prize given annually to reward the best advertising campaign.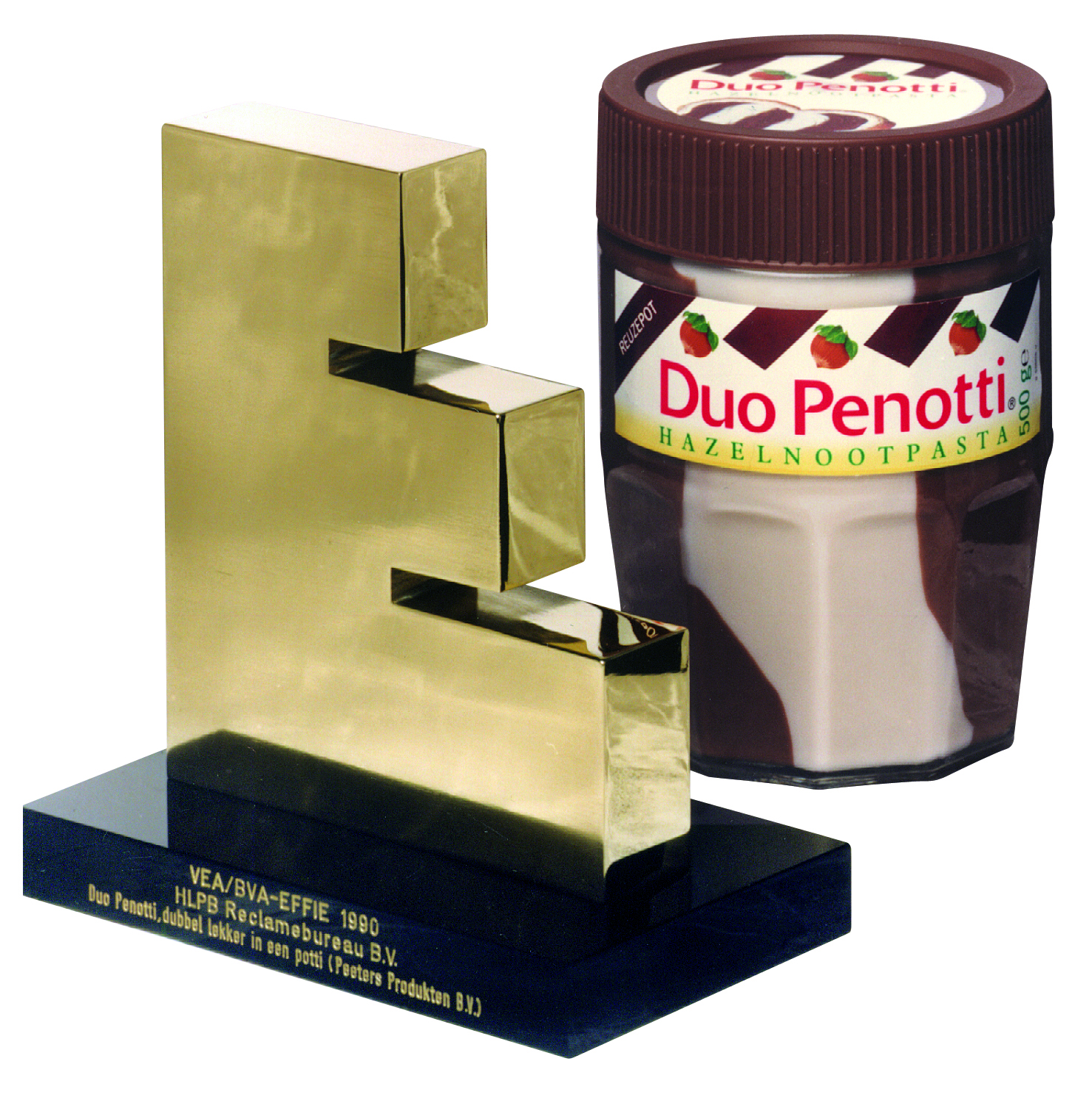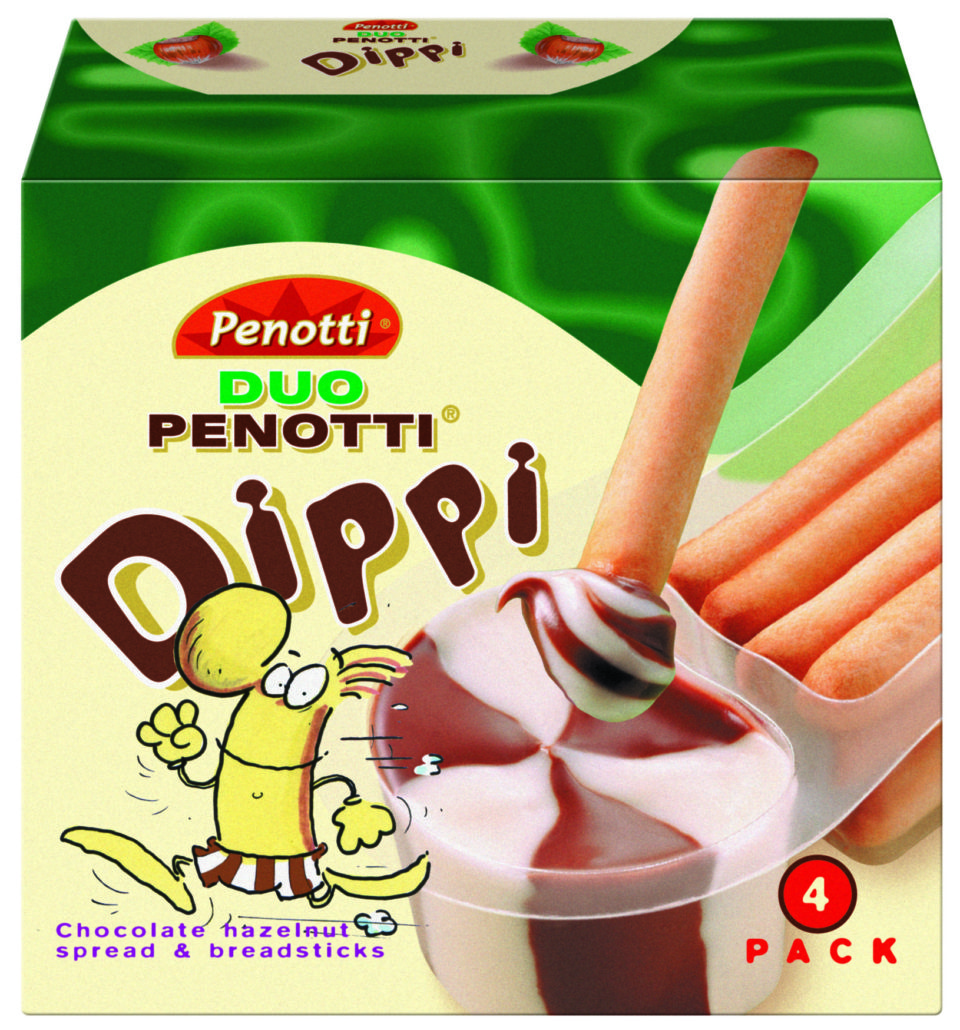 Now that Duo Penotti is a success across the country, Penotti is looking for new opportunities for the Duo Penotti brand. It soon became known that the Dutch do not only eat Duo Penotti for lunch, but also enjoy simply taking a lick from the jar with their finger. This is a signal for the employees of Penotti that Duo Penotti is also extremely suitable as a snack. After some brainstorming with the team, they come up with Duo Penotti Dippi. Delicious crispy breadsticks that you can dip in your favourite Duo Penotti hazelnut spread. The ideal snack.
Duo Penotti Limited Editions
Duo Penotti lovers had even more reason to be cheerful because Duo Penotti launched its Limited Edition range with…an extra flavour.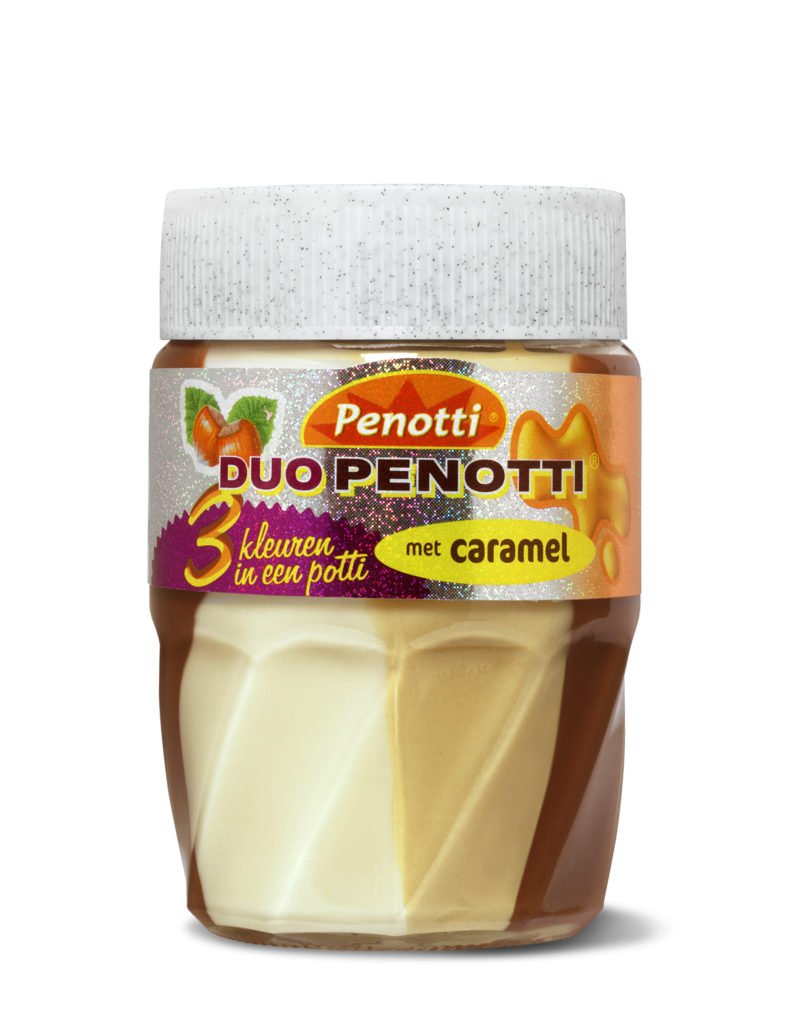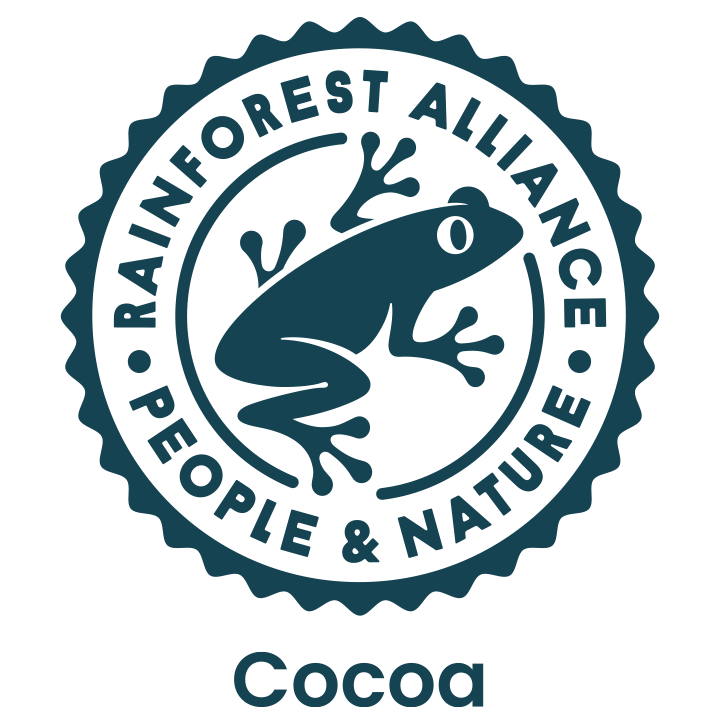 Duo Penotti is made with 100% natural ingredients. From 2011, Duo Penotti also adds sustainably sourced ingredients to the recipe: Rainforest Alliance certified cocoa and RSPO certified palm oil. Better for the people and the planet.
Duo Penotti Cookies & Milk
Duo Penotti created yet another exciting cult favourite: Cookies & Milk. A doublelicious spread, made with real cookies and creamy milk.
Smooth & milky on the one side, dark & cookie on the other…
Loved by children and adults alike.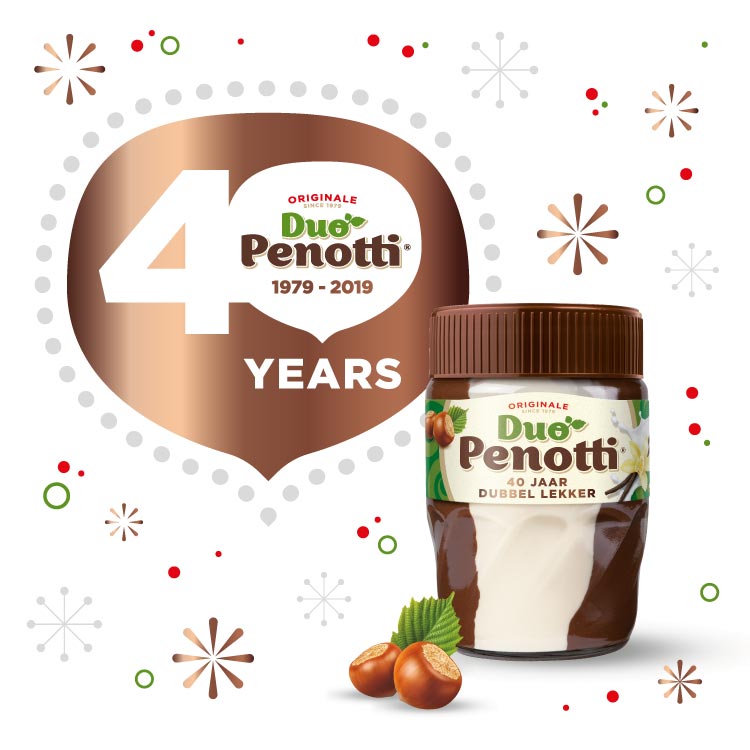 Duo Penotti celebrates 4 decades doubleliciousness
Duo Penotti celebrates its 40th anniversary but is as fun-loving and doublelicious as 40 years ago!
Duo Penotti commits to using natural and sustainably sourced ingredients, so our consumers can enjoy the tastiest chocolate hazelnut spreads.
Duo Penotti is liked by chocolate lovers all over the world and wants to engage with its fans in a fun way. Follow us on Social Media!